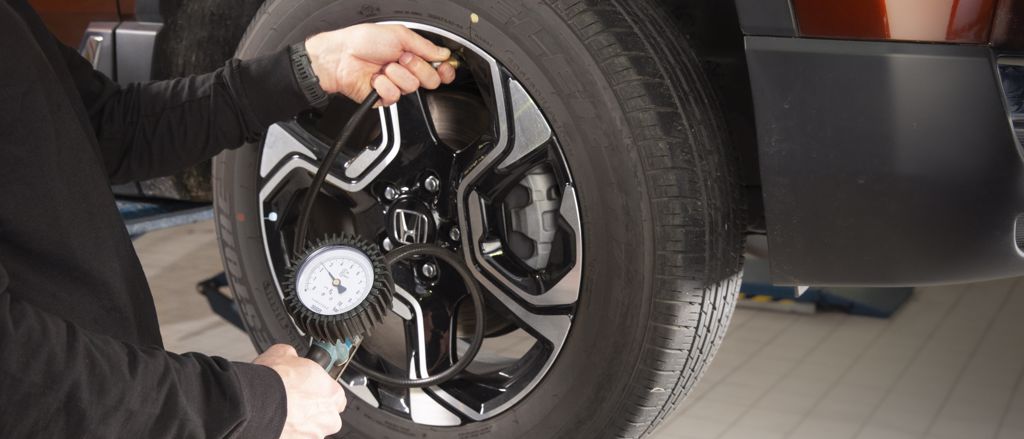 Tyre Safety - Make sure your vehicle is safe
Tyres play a key role in your vehicle safety, tyres are the only contact between the vehicle and the road. Here's everything you need to know about your car's tyres. For more information, please contact us on 01 2694477.
Types of Tyres available



Winter Tyres

Designed to bite into snow, ice and sludge, dispersing water at a fast rate ensuring better breaking and more traction. Winter tyres have softer compound making it easier for them to grip road at colder temperatures.




Summer Tyres

The most common tyres used in Ireland, the name is a term used to differentiate them from winter tyres. They provide better all-round performance in winter months and have a relatively hard compound which softens in milder temperatures – ensuring lots of grip on wet and dry roads.




All-Season Tyres

These are a cross between summer and winter tyres – the perfect combination for an all-year round tyre, giving drivers peace of mind whatever the weather.
An E-mark on a tyre confirms that the tyre meets International or EU standards in terms of dimensions, load and speed rating. The tyres with an E-mark have been tested to ensure tread depth and performance ability.
How to maintain your Tyres
CORRECT PRESSURE
You will find the inflation specification in the vehicles owners handbook.
TREAD DEPTH
You must have a tread depth of at least 1.6mm on your vehicle.
SIZE & TYPE
Tyres must be the right size and kind for your car, be properly inflated and no defects. Sub-standard tyres reduce handling, you will have less control of your vehicle and your braking distance will be increased.
WHEEL ALIGNMENT
Wheel alignment can maximise tyre life, wheel alignment consists of adjusting the angles of the wheels so that they are perpendicular to the ground and parallel to each other. Wheel balancing allows the tyres and wheels to spin without causing any vibrations.
For more information on maintaining your tyres, any advice or to purchase new tyres for your vehicle, please contact us on 01 2694477 or email our Aftersales Department on [email protected].