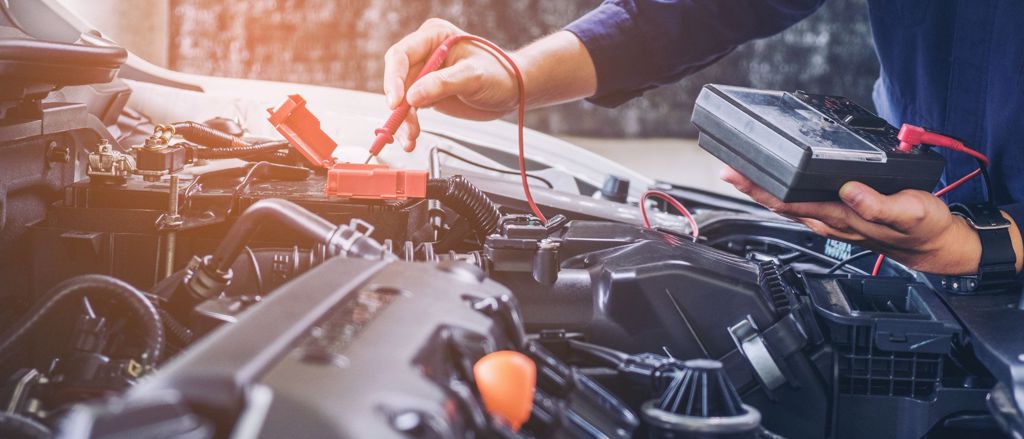 Our Fixed Price Maintenance Operations
Don't open your bonnet to strangers! Bring your Honda to us here at Clonskeagh Motors, we know how best to take care of it.

Most Honda models since 2012 come equipped with an in-built Service Reminder System. This means that the control systems within your car will continually monitor driving style and vehicle usage. When the system determines that a service operation is required it will alert the driver by illuminating a warning light on the dashboard display. The warning is orange in colour and is in the form of a spanner and will also show the number of days to the due date for the particular service item. At this point you can select the vehicle information menu via the vehicle display and read the code or codes of the service items that the system is advising you to have carried out. For more detailed information on the Service Reminder System please refer to your owner's handbook.
Call us on 01 2694477 to book your service or request a service online.
Fixed Price Maintenance Options
Below you can find what each of the individual codes mean and the maximum price you can expect to pay at Clonskeagh Motors. Call us on 01 2694477 for more information.
Maintenance Operation
Parts
Labour Time
VAT @ 13.5%
Total Cost
Maintenance Item A
Lubrication Service Petrol Engine
€42.00
0.5
€11.41
€95.91
Maintenance Item A
Lubrication Service Diesel Engine
€65.00
0.5
€14.51
€122.01
Maintenance Item B
Annual Safety Inspection
€0.00
0.6
€6.89
€57.89
Maintenance Item 2
Replace Pollen Filter
€21.00
0.2
€5.13
€43.13
Maintenance Item 3
Replace Manual Fluid Transmission
€27.00
0.5
€9.38
€78.88
Maintenance Item 3
Replace CVT Fluid Transmission
€51.00
0.7
€14.92
€125.42
Maintenance Item 3
Replace 9AT Fluid Transmission
€172.00
0.5
€28.96
€243.46
Maintenance Item 4
Replace Diesel Engine Fuel Filter
€39.00
1.2
€19.04
€160.04
Maintenance Item 4
Replace Petrol Engine Spark Plugs
POA
POA
POA
POA
Maintenance Item 5
Lubrication Service Petrol Engine
€18.00
0.7
€10.46
€87.96
Maintenance Item 6
Replace Engine Coolant
€14.00
0.2
€4.19
€35.19
Maintenance Item 7
Replace Rear Differential Fluid
€8.00
0.5
€6.82
€57.32
Maintenance Item 8
Replace Engine Air Filter
€21.00
0.2
€5.13
€43.13
Maintenance Item 9
Valve Clearance Inspection
POA
POA
POA
POA
For more information on pricing for your Honda please call us on 01 2694477 or email our service department on [email protected] today to book your service or request a service using the below button.